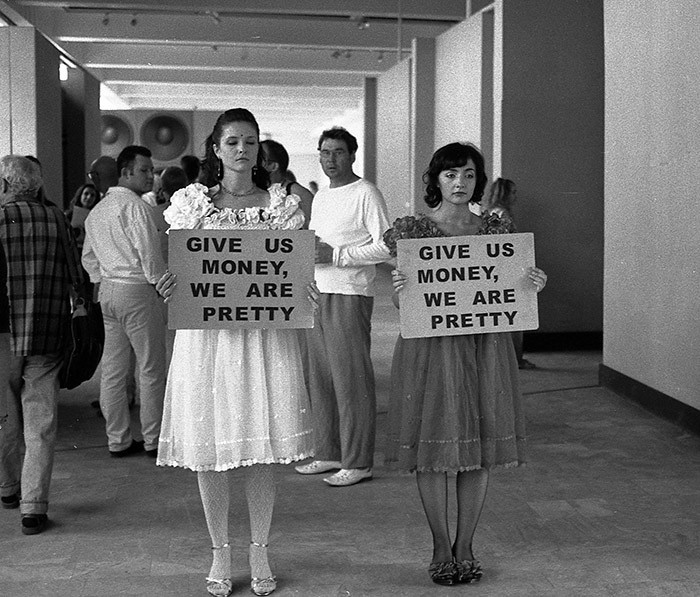 A)
Audio clip: Adobe Flash Player (version 9 or above) is required to play this audio clip. Download the latest version here. You also need to have JavaScript enabled in your browser.
B)
Audio clip: Adobe Flash Player (version 9 or above) is required to play this audio clip. Download the latest version here. You also need to have JavaScript enabled in your browser.
Hello,
I have been getting into some seriously awesome shit lately, seriously. I started digging a little bit deeper into 60's psychedelic and  garage music and  found some bands that have been blowing me away over the last month or so. These latest mixes, which are actually taken from my radioshow and include my sweet sultry DJ voice, feature a lot of the artists and albums I have recently been blasting on my boom-box while I freak out.
I have been especially impressed with The Outsiders (from The Netherlands, not the American version) and can't seem to get enough of their 65-69 singles collection. Their songs have a punk quality to them but are softened with incredibly catchy melodies and a smooth vocal delivery….maybe a bit like The Buzzcocks I would say. Check out this video for the song "lying all the time"…Look at Wally Tax play that Tambourine…so life-like!
Nearly all of the selections chosen hover somewhere between those glorious years of 1965-1974. I left out so many great artists in these mixes and will hopefully have a pt. 2 post some time in the future.
Talk to you soon,
A)
The Tape-Beatles "The American Adventure" from The Grand Delusion SINGLE (1993)
Silver Apples "Lovefingers" from Silver Apples (MCA 1968)
Shocking Blue "Boll Weevil" from At Home (1969)
Tomorrow "My White Bicycle" from S/T (1st LP) (1967)
The Outsiders "Don't You Worry About Me" from strange things are happening (RPM Records UK 2005)
Aphrodite's Child "The Four Horsemen" from 666 (Universal Int'l 1971)
The Deviants "Bun" from Ptoof! (Alive Records 1967)
B)
Faust "Krautrock" from Faust IV (Caroline 1974)
White Noise "Firebird" from An Electric Storm (Universal 1969)
Skip Spence "Broken Heart" from Oar (Sundazed Music Inc. 1969)
Ithaca "Feelings (look around – I want to feel you)" from Game For All Who Know (1973)
Gong "Glad to Sad to Say" from Magick Brother (Snapper UK 1969)
Fifty Foot Hose "The Things That Concern You" from Cauldron (Radioactive 1969)
Aphrodite's Child "Seven Trumpets" from 666 (Universal Int'l 1971) 
Aphrodite's Child "Altamount" from 666 (Universal Int'l 1971)
The Fugs "Life Is Strange" from It Crawled into My Hand, Honestly (4 men with beards 1968)
The Tape-Beatles "Behold A Republic" from The Grand Delusion SINGLE (1993)
Silver Apples "Oscillations" from Silver Apples (MCA 1968)
Blossom Toes "Look at Me I'm you" from We Are Ever So Clean (Sunbeam Records 1967)